Name
: Rania Aisu
Gender
: Female
Age
: 18
Birthday
: 8/12
Guild
: Aisu
Sexuality
: Pansexual
Kingdom
: Fiore (Fire Kingdom)
Class
: D
Magic Element(s)
: Black Ice (C)
Specialization(s)
: Caster Magic(C) Swordsmanship(D)
Special Characteristics
: N/A
Height
: 5'10
Weight
: 137
Hair
: Glossy white, middle of back in length
Eyes
: Ruby Red, calculatin in appearance
Others
: Has a dull scar down how right cheek, barely noticeable. Most noticeable feature is her raven wings, though with no flight applications, they are an odd feature that she has.
General Appearance
: Rania is a petite young girl who usually looks perky at first site, always seemingly energetic, the way she carries herself is confident, but not egotistical. Her height is sort of tall for her age and gender taken in to consideration, as she is often mistaken to be older than she really. Normally dressed in her own type of clothing, considering she doesn't agree with normal ninja garbs. She usually is showing  a lot more skin than people would like, though she doesn't care. A very odd thing that she has is raven wings that come from her back, they aren't very big, however they are noticeable, and often is the first thing that people notice about Rania.
Personality
: Rania is energetic and loving at bat, she loves being the center of attention without being egotistical about it. Rather than keeping quiet and letting things get awkward, she enjoys speaking out and cheering everyone up when they are feeling down. Something about making people happy keeps her on her toes. She's always looking for ways to make people want to come out of there shells. Rania's confidence is also a key point for her, she's very keen on making herself look presentable so that people would respect her. It's very easy for her to get lost in the idea of her making herself look like someone who is easily approachable. She doesn't mind it when people come up to speak to her randomly, she enjoys is a lot actually. However normally the conversation is bogged down to the topic of her hair. Why it is so interesting to people is unsure to her. Rania also gets irritable very easily when she believes someone is being ignorant, or starts does something stupid. It makes her feel like she has to keep said person in check so that they don't make a fool of themselves.
Likes
: Rania likes to train, she likes the feeling that she gets when she realizes that she has gotten stronger. She also likes the feeling she gets when she makes some else happy, seeing another person feel joy makes her want to continue on through her days, it gives her more energy and makes herself more happy in return. Sometimes she even goes out of her way to take someone out and treat them to a meal when they are feeling upset. One of Rania's favorite things to do is attempting to create bigger and better magic spells for her to utilize in combat
Dislikes
: Rania absolutely dislikes it when other people are feeling down or upset, she believes that everyone deserves to be happy and live enjoyable lives. However, knowing that no one can be happy all the time makes her extremely upset, she often finds herself crying when she thinks of this, then quickly stops when she realizes that crying makes her a hypocrite in that sense. She very much dislikes being alone, and is always looking for someone to be around her when she goes out and do something fun.
Fears
: Rania fears being alone, the sheer thought of not having anyone around for long periods of time, or no communication whatsoever made her shudder. The idea of having no companionship meant that she couldn't cheer anyone up or just overall have a good time with them. Rania also fears failure of her Kingodom, she often attributes this to not becoming as strong as she possibly can, because that means that she wouldn't be able to help as adequately as she would have liked to. Which is why she continues to train every day.
Inspirations
: Rania is motivated by the pure idea of getting stronger, she loves training and everything that has to do with training. One day she would love to be the strongest mage in her Kingdom, she would enjoy playing a role that was important to her Kingdom so that she could aid in any way had she been needed. She is also motivated to travel, she would enjoy traveling from place to place to see the world around her, but ultimately coming back to her home town in Fiore because she loves the atmosphere inside of it so much.
History
: Rania was raised to be loving and caring, her family while not being very wealthy, had often done things together to keep each others spirits up. This is why Rania loved to give so much to people, because she experienced the effect for herself when she was with her family. After moving into Fiore, the family sort of went on and did their own separate things, not being accustomed to the Kingdom life and was always used to traveling. Rania always found herself alone at home a lot of the times because her parents and siblings would often be off at work or playing with other children their age. It was usually when Rania got too bored to be happy with herself that she often went out to run around the Kingdom, finding anyone and everyone who wanted to talk or play with her. She didn't care who it was because she liked people of all types. Before she started training to become a mage, she always had time on her hands to just do whatever she had come to mind. After the fact however, she became way to busy attempting to get stronger, which eventually became a hobby because she loved the feeling she got when she learned something new or felt her power growing. After she learned the ways of a mage, she still found times to go out and do what she loved to do the most; Make people happy. Unfortunately there wasn't a lot of time to do this, so she would constantly attempt to find training partners so that not only could she become stronger, but now she could make another person happy whilst simultaneously training. It was the ultimate plan. However a lot of people became very annoyed with Rania's bubbly personality and began to push her away. This didn't stop Rania from continuing to try though, it wasn't like everyone had to enjoy her presence, she knew that by heart, but she still wished everyone would continue to be happy regardless of her being there or not.
RP Sample
: Rania was waiting anxiously for the next leaf to fall from the tree. She was using this cue to start her race across the open green field. She was using a stopwatch she had swiped from her father to time herself as she made it across the grass. Everything in her mind was still, and she concentrated hard on the tree that was to her right. Finally, the leaf fell, coursing slowly down into the grass. When it finally touched, she pushed the start button on the timer, and took off running at the same time. Her hair whipped through the wind as she sped across the field. She felt free in this moment. She wasn't worried about beating her record this time, she was only focused on how quick she seemed to be moving, everything around her was a slight blur. It was amazing. Without thinking about it, she had zoomed past her original stopping point by thirty meters.
Ugh, I have to do it again
She though to her self, sighing heavily as she looked down at the stop watch. To her immediate surprise, she began to exclaim in happiness as she saw that she had beaten her record by 10 seconds even going over the distance she had set for herself. Rania was elated, she knew she had grown a lot today, and she couldn't wait until she saw more growth.
Face Claim
: Suigintou - Rozen Maiden
Last edited by Rania on Sun Mar 20, 2016 1:51 pm; edited 1 time in total
We'll get the special characteristics added as soon as... Well, you know, lol. Everything looks quite fine to me!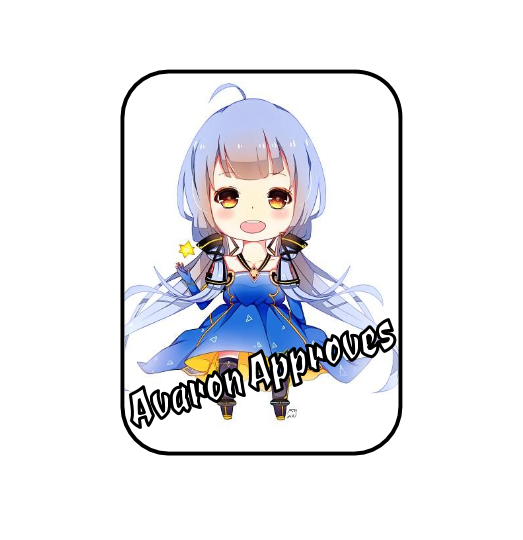 Admin




Posts

: 55


Jewels

: 1315


Join date

: 2016-03-16


Age

: 22



Will special characterizations be mandatory?
Yes, they will be. I suppose we can allow for everyone to start with none if they wish to do just that. It'll be possible to gain them through wc.
Admin




Posts

: 55


Jewels

: 1315


Join date

: 2016-03-16


Age

: 22



Similar topics
---
Permissions in this forum:
You
cannot
reply to topics in this forum